What is unique about the transfer trolley is that it works sideways and in practice functions as a movable bridge. When transporting pallets between tracks that are not in direct proximity to each other, the transfer trolley becomes a flexible intermediate link. Our transfer cart is also ideal for transporting pallets to different receiving lanes and when picking up pallets from different lanes to a common collection lane. A typical environment where the transfer trolley really comes into its own is in connection with loading and unloading docks at larger warehouses. There are usually many locks there. Then it is perfect to install a conveyor that offers connection to a long line of stations.
In addition, it is always nice when the transport equipment does not take up too much space. With the transfer cart as a mobile link, you avoid blocking floor space and thus free up space for the necessary truck traffic. As for the rail, on which the carriage runs, it can either be laid on the floor or lowered to avoid a raised edge.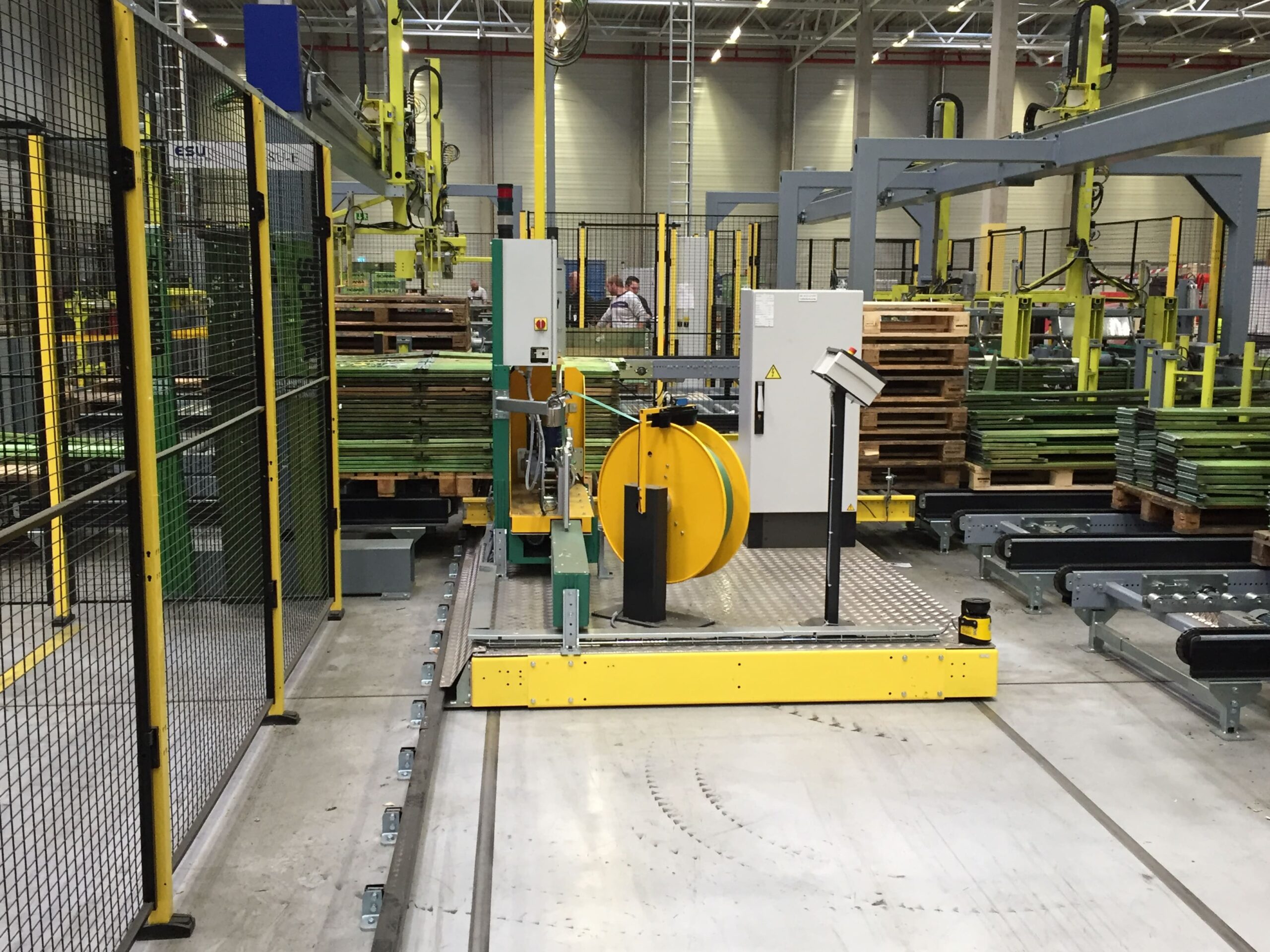 ESU Conveyor's shuttle is built with great thought. The carrying element of the transfer cart can be a roller track or chain conveyor. The drive unit for the roller conveyor or the chain conveyor on board the wagon can be used as operating support for connecting conveyors for pick-up and drop-off. The transfer cart's motor is frequency-controlled, which provides both smooth acceleration and braking (retardation). Last but not least, the transfer trolley can be equipped with a single track or a double track for combined drop-off and pick-up functions.
Transfer trolleys that create free surfaces and facilitate sorting
Shuttles from ESU Conveyor mean a comprehensive solution for you as a customer. Not only in terms of the track itself, but also the ease of installation at your place as a customer. Over the years, we have learned that installation at the customer's premises can be costly for both the supplier and the end customer. At ESU Conveyor, we have therefore put a lot of effort into ensuring efficiency when it comes to installing our track systems so that installing these will go as quickly and smoothly as possible.
It is a conveyor that serves as a mobile link between several conveyor belts and is excellent for sorting. If the goods are to be moved from one place to another, where the floor surface must be free of permanent transport equipment, the transfer trolley is usually the best solution.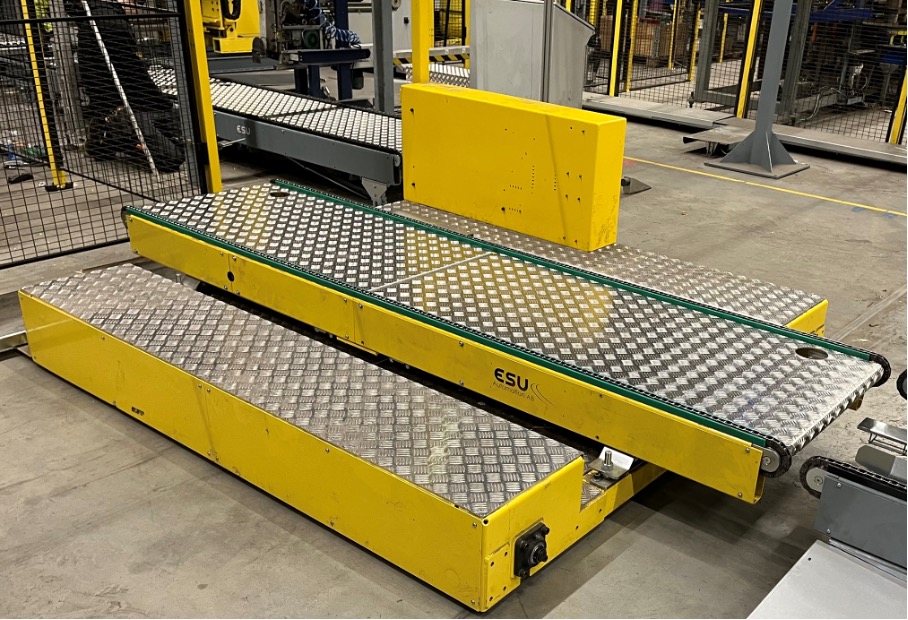 Our clients
With our commitment and experience, we have succeeded in helping large and small companies to automate their packaging management.
Do you want to read more about our previous work?
Here you fill in a simple quotation request guided by our product range.