Advantages with chain tracks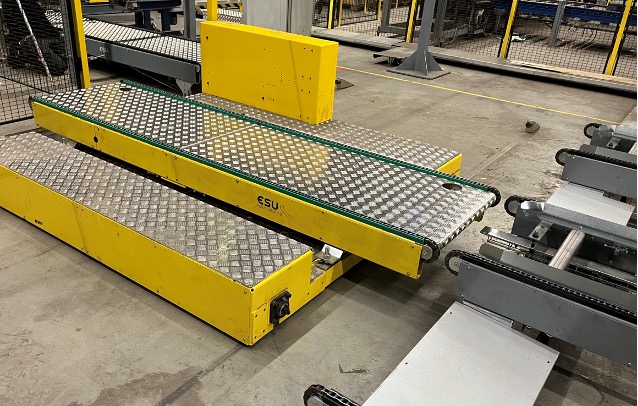 Our chain conveyors can stand separately as a single track. However, it also builds them up into a larger system. Furthermore, it is possible to have chain-driven gears where you transport pallets, for example between two systems and connect to a shuttle if you want to be able to pass but a truck or pedestrian traffic.
Chain tracks for heavier weights
Our standard chain track is designed to handle pallets up to 1500kg/m, max 3000kg/drive station as a base and then it is possible to make changes that increase the load capacity and thus higher weights as well. We can handle all possible types of load carriers on our chain tracks, such as full pallets (1200mmx800mm), half pallets (600mmx800mm and special pallets). The chains run smoothly with little friction as a result of resting on slide rails.
The standard track is a two-strand chain conveyor, but it is possible to adapt this to multiple strands. There are also transitions between the chains so that the pallet does not fall down during transitions. The tracks can easily be equipped with frequency converters as you can regulate the speed of the chain.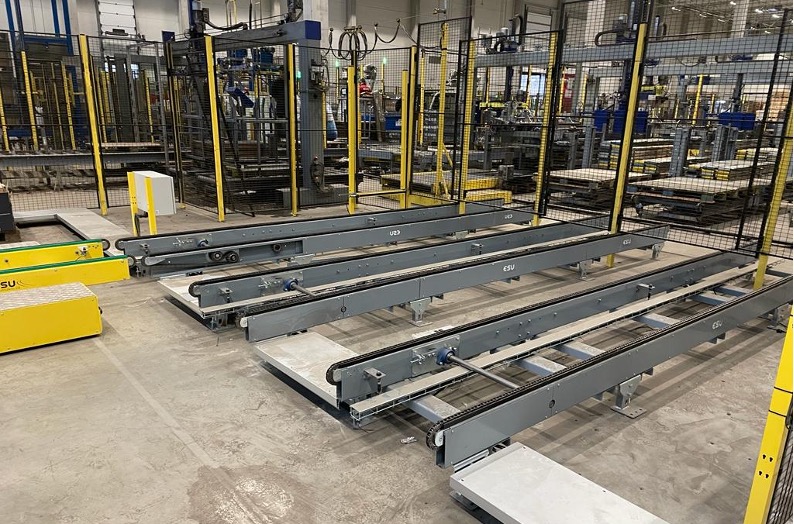 Our clients
With our commitment and experience, we have succeeded in helping large and small companies to automate their packaging management.
Do you want to read more about our previous work?
Here you fill in a simple quotation request guided by our product range.